… with NEWS on July 29, 2021
… and with Sabine's personal recommendations in music and literature
Started in February 2020, the SAJO blog is providing a thread through the pandemic with up-to-date information and suggestions around SARS-CoV-2.
You may zoom in and out using CTRL+ and CTRL-
Dear readers,
For many of us in Germany, vacations are being called off, since we had a major environmental disaster with flooding surprising many people. Many had lost their belongings, their houses, and too many lost their lives. There are countless injured. Whole existences are threatened, people are desperate. There was an outpouring of solidarity, though. People pitched in, and helped, where they could.
We keep our fingers crossed that the water will further recede and repair work may commence. We cannot remember such a catastrophe in Germany after WWII. Maybe, municipalities, states, and federal government should have a closer look at water management. Failures in planning, with too narrow pipes, increasing urbanization, river regulation, drainage of wetlands, and others; a misguided agricultural economy, a wrong forestry politics, are leading to damages done by storms and other catastrophes – that are hitting at an increasing pace, due to climate change – are wreaking havoc. Water always finds its way to destroy cities and communities. Our fear is that climate change is proceeding at a faster pace than anticipated. Betting on classic economy using old fashioned – business models, relying on faulty planning, we are devastating our planet. Huge areas will be uninhabitable within mere decades.
Climate change, together with our habits and lots of travel, are favoring pandemics. Everything is in an interrelation, just as in a clockwork, gear wheels are intertwined. Once this system is brought out of balance, there are consequences. Human imagination stops here. Seemingly, we cannot imagine, what we are in for.
With climate change and the pandemic development, the window of opportunity to avoid disaster, is small. Hopefully, but we are not sure of this, we haven't already passed this window. Very probably, it is too late already. We must change a lot of things. Fast. Everywhere.
News regarding the pandemic and the Delta variant:
In several countries, the pandemic is gaining traction. The SARS-CoV-2 Delta variant, being more efficiently transmitted, is the main culprit. The virus has changed in a way that it is able to better evade the immune response, and consequently the vaccines. In the UK, Israel, and the US, many people are vaccinated already. Nevertheless, case numbers are increasing there considerably. Scientifically spoken, this means the virus has acquired a better FITNESS – this is a first (yet still mild!) escape variant.
In week 26 (June 28 – July 4) the Johns Hopkins University counted 3552 confirmed SARS-CoV-2 infections in Germany. In week 27 (July 5 – 11) there were 5262 new cases, a 46 % increase. In week 28 numbers increased to 8504 (61 % more than the previous week), and last week there was another increase to 10782. Within two weeks, infection numbers have more than doubled and the trend is upwards. A similar pattern is seen all over Europe.
On a global scale, the waves caused by the new variant are stronger than previous ones. Thus, we think the already starting wave in Germany will, depending on the individuals' behavior and political recommendations, be significantly higher than anticipated. As virologists, we want to warn, we respect this virus, which will have an impact on the health of children and adolescents as well, with long term health issues. At the same time, we see that no measures are being taken, be it in politics, economy, or educational institutions. The wish of too many to return to a life as before the pandemic will not come true for years to come. To face this wave without any precautions IS NOT an option, damage will be too high. Mitigation measures (N95 masks, distancing, and hygiene) need to stay in place, EVEN WITH more vaccinations or recovered patients.
What is making the Delta variant so dangerous?
The variant is a) twice as transmissible, b) average incubation time is reduced from 6 to 4 days, and c) patients are producing much more virus (1000 fold). This is leading to more virus particles being shed. The Delta variant cannot be stopped. This situation is preparing a breeding ground for further variants that won't take long to appear. This, globally scientists agree upon.
https://www.nature.com/articles/d41586-021-01986-w
The day before yesterday the US Centers for Disease Control and Prevention (CDC) adjusted recommendations regarding face masks. Now they recommend that fully vaccinated people wear face masks in public where ever there is no distancing possible. Reasons for this change was the finding that the now already widely spread Delta variant is capable to infect vaccinated people who then will transmit the virus.
https://www.cdc.gov/coronavirus/2019-ncov/vaccines/fully-vaccinated.html
Is a mandatory vaccination appropriate?
Vaccination of specific professions, who are dealing with very old or sick people, as well as teachers, makes sense. We would not go as far as France, to demand mandatory vaccination in Germany, we rather appeal to reason in these professions, since they also do have an obligation to care for their patients/clients. In addition, professions with many personal contacts (in offices, shops, etc., especially indoors) should be vaccinated.
A carrying back and forth from household to household must be avoided. Now it is clear, that vaccinated people, after an infection with the Delta variant, are shedding virus, if to a lower extend. What is known is that vaccine protection from the Delta variant is lower than for previous variants. This trend will continue. Thus, it is imperative to keep up mitigation measures, such as N95 masks, distancing, and air exchange indoors. A preparation for fall/winter season with a long-term planning is advisable. In this post, we explain why.
Should we vaccinate the young?
The question if children older than 12 years should get a shot is being discussed by scientists and pediatricians. There are many arguments for the case, and few against it, such as a rare indication of myocarditis or pericarditis, a condition that is treatable, with very little risk of developing the condition in the first place.
The strongest argument against a vaccination of the young is based on the fact that many countries simply do not have enough vaccine doses. Thus, priority is to vaccinate those at most risk of contracting and dying from COVID-19. Ethically we see this differentiated, since children are any country's future. Even when put into second row, after more than one year of pandemic, we need to take care of this generation. If there is enough vaccine, children should get their shots.
Any disease that can be vaccinated against, should be fought with vaccines. This was and is a successful way. Of course, this is an individual decision, sometimes made from the heart, not the mind. We suggest you make the decision based on facts and data. The risk of a viral disease (with a deadly outcome, or long-term health effects) justifies vaccination. Vaccine-mediated protection is outweighing any minimal risk of rare severe side effects. Every single vaccinated person, of whatever age, is taking away the virus an opportunity to change yet again. Every shot will hit the virus.
Are children protected from SARS-CoV-2?
This question is popping up over and over again. It led to many different and confusing statements and recommendations. Consequently, no adjustments have been taken in schools and educational institutions.
Science has observed the following:
Mothers, who are vaccinated or recovered from disease, are providing their newborns with antibodies through breast milk. These antibodies protect from disease.
A child's immune system is under development in the first two years. Protecting babies from infection is important. Further information you get through your trusted pediatrist.
A young immune system is naive. Antibody producing cells need to develop first. This gap is bridged by way of the highly active innate immunity. With SARS-CoV-2 it was observed that a child's innate immune system is annihilating the incoming virus. This process is called viral clearance. In many cases such infections cannot be confirmed, all follow-up tests are negative, although the organism had contact with the virus.
Children seem to have less receptor molecules (ACE2) in the respiratory tract. Hence, less virus may bind and infect, reducing the risk even further.
The mixture of all four factors is protecting children from SARS-CoV-2 infection. A certain individual risk is given, depending on immunological conditions, individual behavior, and the general life situation. The Delta variant is infecting children and adolescents. Post-COVID syndrome is affecting the young as much as older patients.
Hence, it is advisable to protect the young as well as the adults and elderly.
Post-COVID syndrome and treatment options
Post-COVID Syndrome is afflicting 10 – 30 % of patients irrespective of treatment or hospitalization requirements.
https://www.nature.com/articles/s41587-021-00984-7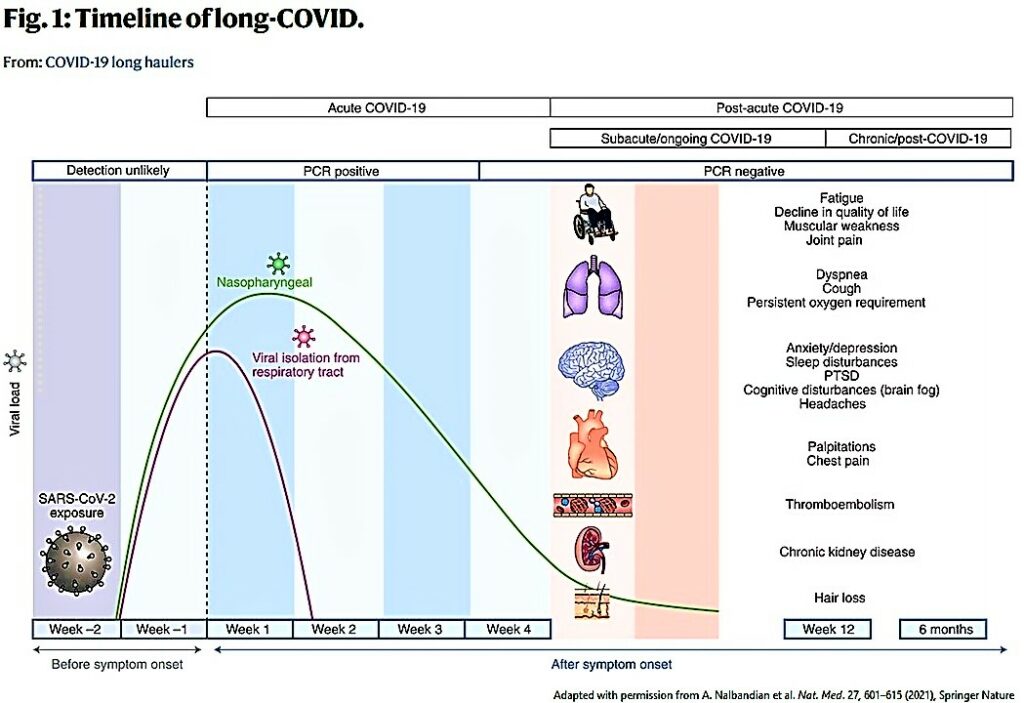 Post-COVID syndrome often affects people after hospitalization, but also after the onset of symptoms, more often in women, and the elderly, but in general it also afflicts younger patients between 20 and 50 years. In the US, the complex syndrome observed in patients is being broken down to its individual symptoms, that are being treated separately. This is the current trend. A few experimental drugs are being tested currently. Treatment options are based on symptoms, the disease is still being under investigation and the US government has set up programs for the development of new medications. The outcome is unclear. Experience with HIV/AIDS has taught us: It took 20 years to develop life saving drugs. In other words, this will take its time.
How might this virus develop?
As virologists, we expect this virus to further adapt to the human organism. During this process more dangerous and less dangerous variants will emerge. There will be variants that cause strong waves of infections, and others with different characteristics. Human generation time is 30 years, which means nothing else than a very slow adjustment of the human immune system to the virus. The viral life cycle is just a lot faster. Hence, we need to keep ourselves protected until after decades, the virus might settle to causing a mere cold. During this prolonged time, we can only protect ourselves through vaccination, our behavior, and some mitigation measures.
At present, there are no drugs for treatment of acute and long-term cases, as well as PREVENTIVE MEDICATION. SAJO is offering the development of such drugs. We do have the key technology and the know how. You may have the necessary financial assets? Then, please feel free to get into contact. You will profit from new drugs of a next generation, well tolerated, and highly effective. Your investment will ensure a share in a growing market. We'll go this way together, changing the world, and living circumstances – for a better.
Does a refurbishing of buildings make sense?
Measures to upgrade building equipment, where many people are working and interacting, are necessary in order to get through winter without major outbreaks. Hence, new, modern air conditioning systems that involve a protection from infectious diseases, are essential. SAJO loves to provide consulting on this topic, our expertise is all around protection from pathogens. We can bring you into contact with suitable expert companies and technicians. Investments in this area will pay off. Since this pandemic (and those waiting around the bend) will accompany us for years to come, businesses, institutions, hotels, restaurants, care facilities, hospitals, all establishments exhibiting a high standard air conditioning including protection from airborne pathogens, will have an advantage over competitors. Politics could offer financial support here.
Many hotels, even with new buildings, have useless – if posh – air condition facilities, since these tend to spread the airborne (!) virus throughout the building. Do you remember cruise ships under quarantine, that ended up with the majority of guests being infected? Air conditioning systems are central. This includes exhaust air, which must be pushed upwards, after being disinfected, and NOT into pedestrians' faces, as is seen too often.
We want to emphasize that we are not representing any special interest groups, except the citizens who want to stay safe. It does not help to close the eyes before the facts. Solving the problems coming with the pandemic may be postponed, as may be seen with schools, which not even the school heads are showing an interest in, but the problems won't disappear. It is time to attack these issues in good sportsmanship, with politics providing the necessary framework.
How about voting for parties – it is an election year – that are facing the challenge and provide solutions. No one will want to buy a pig in a poke for the coming years, heading the government with all consequences.
Now let's deal with the summer:
Since many Germans are travelling during vacation, Germany is a country of vacationers, we want to give some hints on hygiene. We suggest you have your eyes open in your housing.
Note: When preparing food for others, be it in restaurants, snack bars, take-outs, cafeterias, or supermarkets, heightened safety measures are needed with respect to hygiene, as may be seen by numerous infections every year with noroviruses, rotaviruses, EHEC or helicobacter pylori, that lead to foodborne disease. This would include the wearing of disposable gloves and the donning of N95 masks, and an according education.
What does fecal-oral route mean? It means that f.e. after visiting the restroom there was insufficient hand hygiene, with a pathogen like norovirus, rotavirus, salmonella, and numerous other pathogens ending up in the prepared food. Via food intake, the pathogens reach the gastrointestinal tract to establish an infection. Consequences are ranging from nausea, fever, stomachache to abdominal pain, diarrhea a. s. o.
Since SARS-CoV-2 is airborne, we personally avoid hotels, planes, ships, restaurants and other locations that are prone to spreading the virus, as well as large gatherings. Should the latter be impossible, just as during the recent flooding, we are wearing N95 masks.
We are spending this summer with SAJO and enjoy some spare time in the garden. Vegetable and fruit growing as hobby gardeners is fun. Admittedly, this summer so far is cooler and wetter than previous ones, but the rain was good for the plants, as long as there was no flooding.
Sabine's personal recommendation for summer with music and literature:
With regards to music, I enjoyed a recording of a concert at the Waldbühne Berlin with Wayne Marshall. Gershwin and Bernstein, played with verve, jazz elements, and accompanied by motives of movie soundtracks, was entrancing. It was one of the best interpretations and musical highlights in years.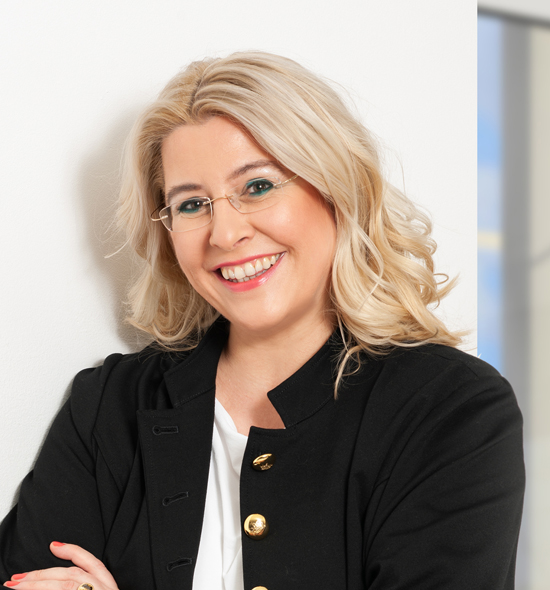 The Summer Night Music at the Odeonsplatz in Munich (again recorded) with the pianist Yuja Wang, Rachmaninoff's second piano concerto, wonderfully interpreted, with aplomb, and a strong musical expression, deserves my highest marks. I personally love Rachmaninoff's piano concertos, and I wish I could play them perfectly and to the last note. Yuja Wang is mesmerizing, enchanting through a strong musical expression, charismatic, und up to now unmatched.
Classic at Odeonsplatz with Sol Gabetta was wonderful, and Strawinsky's Firebird was interpreted true to its title, an impressive performance. Sol Gabetta continues to spellbind on her Cello.
The pianists Anderson & Roe in their record "When words fade" are showing wonderful and variable interpretations of melodies from "Carmen", or the "Papageno" from Mozart's The Magic Flute (Die Zauberflöte) or works by Radiohead. This CD I highly recommend.
The American Stella Chen was the first prize winner for violin of the Queen Elisabeth Competition in 2019. Stella Chen was convincing as an exceptional talent with a very strong yet empathic kind to let the violin shine in Tchaikovsky's Violin Concerto in D Major (op. 35). I personally have never before listened to such a powerful while touching kind of play by a violinist, in the clearest notes, as from this young musician. To me, she is an exceptional talent, whom I highly recommend. With her kind of play, Stella Chen is touching and winning over the hearts of the listeners. She literally enchanted me. The concert may be watched on "arte concerts".
For a short reading with big impact, this summer I recommend "Everyone" by Ferdinand von Schirach, pushing for an expansion of the European Bill of Rights. Up to now, these wordings are mere declarations of intent, and as such not legally binding. The latter would be important for the protection of all people in the EU. We support this initiative and have signed the petition. You may find this online in German and English languages.
https://you.wemove.eu/campaigns/for-new-fundamental-rights-in-europe
Another short reading with some effect is "Streiten? Unbedingt!" (Disputing? Absolutely!) by Michel Friedman, debating the missing culture of dispute and discussion in the German society. Our country, our society would profit from a proper culture of dispute, instead of keeping a silence on previous and on existing issues. Stagnancy in a society is equal to regress. A democracy cannot develop without discussions, disputes, and arguments. People, groups that are not being listened to are bailing out, become outsiders, become aggressive, and in some cases radicalize. Such developments need to be stopped. Discussions, the mastering of a common language, mean exchange and the possibility of a consensus, to cooperate. Democracy is for everyone, which is wonderful. Our democracy is providing prosperity and freedom, our way of life. If we want to, we can keep this up through an active support of democratic values. As democrats, we are convinced that it is worth the effort.
Literature I like to read, is specialist literature. News in science, from diverse disciplines. The pandemic is teaching us lessons of evolution, lessons in epidemiology, and virology. It is fascinating. Science is inspiring and spellbinding. It is like a drug. Once you make the experience, you cannot get away from it. Nature is present, right in front of our eyes. This pandemic will continue to teach us lessons, pointing a magnifying glass on deficits and neglect. The question is, how we want to deal with it. Sluggishness does not help. It's best to correct, to improve, and to initiate progress.
Now I wish you a pleasant summer, with adjustments to the situation, this is how you will fare best! With high spirits, with music you like, be it classical, Jazz, Pop, or your favorite radio station or streaming service. Maybe even some music you hadn't got used to before? Music is embellishing, enchanting, fascinates, and it frees up positive emotions.
If I had two wishes, this summer I would wish for more classic open-air concerts, more concerts online, with a fair pricing for musicians to be paid accordingly. I'd wish for more digital events. Visiting concerts, that do not adhere to mitigation measures – ON TOP OF vaccination and tests – is taboo with the new viral variants. Images of the 2021 Salzburg Festival are shocking to us virologists.
My biggest wish would be to see progress, to enable mankind a good future.
I wish you a relaxing summertime, and I hope the situation for all people afflicted by the pandemic and by natural disasters will improve.
So long,
Yours, Sabine and Jörg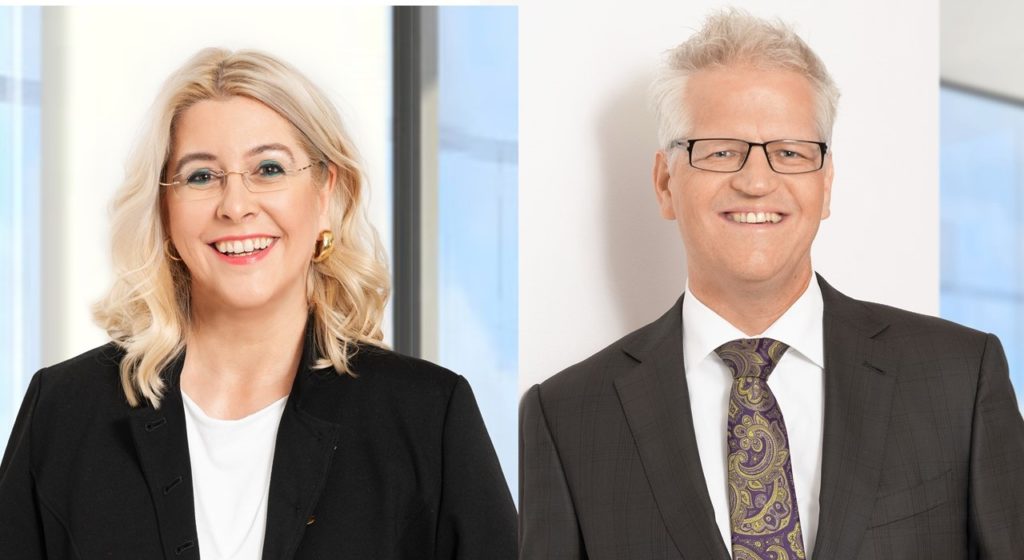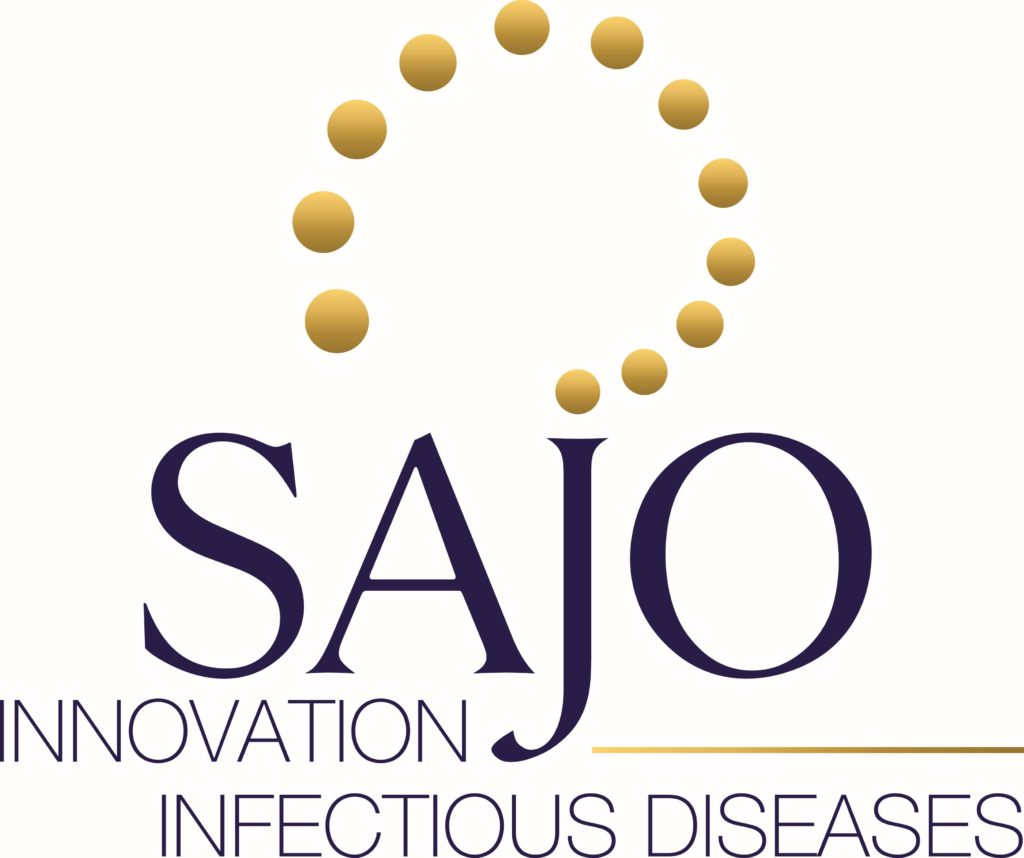 SAJO is consulting all around infectious diseases. We are applying our know-how, that we have acquired in more than 20 years. We do what we can to fight this pandemic.
SAJO – for a healthy world and better future!

This is post No. 188. To our delight our blog is receiving a lot of acceptance, we love to share our know-how and experience. Single posts and contents are being adopted by others, also in media. We have learned how to correctly make a citation; this we would wish from others in return as well. Please feel free to share the link – it is an informative tool to fight this pandemic.
(Note: We are no members of political parties, religious congregations, or societies. We value independence, sovereignty, and freedom. With our blog we are providing purely scientific advice, without conflict of interest, altruistic. We are not being paid for it.)

#1 Should you like to have SAJO antivirals or antibacterials, or to give a contract, or need consultation, or to invest into SAJO, please do not hesitate to contact us. You may use the formular at our homepage or phone number or email.
#2 On a regular basis we are asked for ideas. For ideas please feel free to contact us as well. You may use the formular at our homepage or phone number or email.
The SAJO business model: https://www.sajo-innovation.de/sajo-Flyer.pdf
Visit Sabine at XING https://www.xing.com/profile/Sabine_Breun and Jörg at LinkedIn http://linkedin.com/in/jörg-baumann-phd-0710b11a3